New Technology
What is the most important new technology for solving world problems?
Posted at: 18 April, 2021
Reading Time: 9min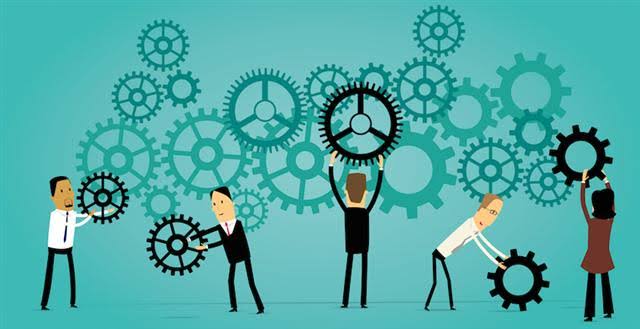 Technologies from today's world are a way to progress and bring new items to the table to fix everyday mundane issues. Using just a small bit of technology everywhere, the notion of utilizing technology to facilitate the load of some jobs is no more alien on the planet. Using technology makes the job process simpler, but we wind up saving a great deal of time. Together with the growing decades, we've understood that time is the most precious commodity that we can't regenerate. Therefore, anything targeted at maintaining our energy and time by solving the issues at ground level is the requirement of the hour.
Over the recent few years, technology has continued to grow at an increasing rate. As this happens, there has also been an increase in the problems that people face today. Some of these problems are a real threat to the existence of man today. How a man deals with them holds the key to his survival. As it is, there are those problems that scientists have to find solutions to, or else the world as we know it will cease to exist. Technologies being developed today need to be directed to finding solutions to these problems, or else life will cease to exist on earth.
Some of the major challenges that need immediate solutions through technology include:
Chronic Illnesses
Today, man continues to battle some chronic illnesses that have dealt a heavy blow to the human population. Some illnesses like Ebola, AIDS, and a more recent and deadlier cancer continue to claim most people's lives today. The saddest bit in all this is that most of these diseases have no cure. This means that once a person is sick, they can only manage the disease, but it will ultimately kill them. Scientists need to focus their energies on finding a cure to these diseases if a man enjoys a good peaceful life on earth.
Climate Change and Global Warming:
Climate change is another major challenge for which scientists need to find a solution. Over the years, the climate has been changing for the worst. Temperatures continue to rise due to pollution and deforestation. Increased temperatures have led to the melting of the ice caps in the North and South poles, which have led to rising sea levels. Flooding and tsunamis have become normal occurrences as a result of this. Drought and desertification have become more severe, and if nothing is done to tame this, humanity will soon be on the blink of extinction. Pollution has been a key contributor to the worsening of climatic conditions.
Overpopulation:
As human life becomes more and more comfortable, the human population has continuously improved. If the population growth is left unchecked, the earth will soon be past its capacity to hold capacity. Today, most wildlife is in distress owing to the human encroachment on their land. Scientists need to find optional planets that man can colonize to relieve the earth of some of the population. Space exploration needs to be stepped up to get new homes for the ever-increasing human population. Overpopulation has also increased pollution.
According to scientific studies and individual perspectives, there are numerous new technologies for solving world issues. The reality is that each new technology is based on a different technology to be operational. For example, using Skype or some other social websites to reach out to your clients requires the world wide web, which can apply to most telecommunication businesses.
Several years before, people of a single nation had to communicate with a different nation through analog phones, fax, conventional communication, and hand-written letters, which was time-consuming. With the arrival of much newer technologies, it's likely to communicate with another handily and thankfully.
Solving world issues involves individuals.
With mobile phones, you can share your comments in the summary and let each other understand your perspective on a subject. Afterward, it is possible to go on Skype, entering more information. You can pursue your discussions through email, making communication prices even more economical and much more convenient.
You'll be able to add individuals to a set on Skype to create a set within email accounts such as Gmail. It is possible to delete or add individuals as you'd like. The major idea is to operate with a group of individuals to resolve world issues.
You want to earn your Skype and email account protected with strong passwords so nobody could hack them. Your telephone calls need to be confidential, and if you're utilizing Viber, its password has to be protected.
You might choose to keep separate accounts to the important group of individuals to don't juggle the conversations up along with your other, not as involved pals. Therefore it'd be best to have your program about when to speak with other people through online meetings. It could be a fantastic idea to bring all the individuals involved in a sure location to maintain conversations and views. But virtual meetings are a lot more advisable to hold, reducing the price cost for a stay at flights and hotels and saving energy and time.
According to People's Perspectives:
Michael Dowell, the creator of TenOneMath.com, considers that the most important new technologies for solving world issues - is that the technology that permits the rest of the technologies by imitating the largest barrier that halves the invention of new STEM professions in the U.S. and 80 percent of the world.
Nowadays, states, such as the U.S., are shrouded in brand-fresh STEM grades. The most significant explanation is that the limiting factor of premature mathematics instruction.
By instructing the first math lesson confusingly, we're hurting school-age kids, which has a devastating impact on technological innovation. Thus, It may state that many issues need our focus today, which may be simplified together with technological inventions.
Some new technologies on the increase to resolve these issues include:
Sensor and signature interactive technology:
This is sometimes the safety of human beings that are human, information, or maybe a personalized type of hope which our modern apparatus can be educated to possess. Sensor and signature technologies have become part of our own lives today. Rather than manually verifying a person's identity, a very simple database can be produced, which could automatically be integrated with sensors to execute this job automatically. Touch technology is employed in our telephones and other apparatus for a close-to-reality feel.
Smart cities and efficient living:
The future is an image of distinct smart cities with technologies implemented at the grassroots levels to make daily life more comfortable. With the ideal technology accessible, all issues, including transport, agriculture, water emergency, fund, and many other problems, may be solved effectively. These technologies have already taken several measures in bullet trains, digitized yards, and many other technical elements that have come to be part of our regular lives.
Automation through AI:
Artificial Intelligence is a form of revolution, just like the industrial revolution. When brought into electricity with complete vigor, it's very likely to assist alter everything in all areas of life. Together with machines being trained to examine a situation and create the right reaction for it, it's merely a matter of time they will execute more complicated decisions and evolve because of a new generation of machines. This may include robots and applications with advanced automation capabilities, which will observe the tide of a brand new chapter in humankind's history. Individual lives will gain significantly from this strong system where machines can resolve problems like a home fire without placing any individual lives at risk. It's safe to state that AI retains the future of the whole world for generations to come.
Space tech for Mars ventures:
Another difficulty the world is very likely to confront is an existential crisis for all the ground. When there's no world to reside in, how can one solve its own people's difficulties? The remedy to the chance of such a catastrophe is being found at the likely inhabitation of Mars soon. Considering that both planets possess a very similar makeup, Mars is regarded as the only other world that may support life with innovative tech interventions within another century. The distance technology being worked on really is functioning on a more substantial problem that humanity will face soon.
The combination of these technologies is greatly determined by the manifestation of AI within our everyday lives. It intends to use technology to produce machines to perform the basic tasks so humans will invest their energies in performing different things worth their time.
With the arrival and additional development of such technologies, we're moving towards a new generation of technologies to address the world's pre-existing and potential issues.